As early as 2014, N5Capital led the Pre-A round financing of Xiaoying Technology. A few days ago, Xiaoying Technology and Guotai Junan Securities signed a listing counseling agreement to formally listed on the market.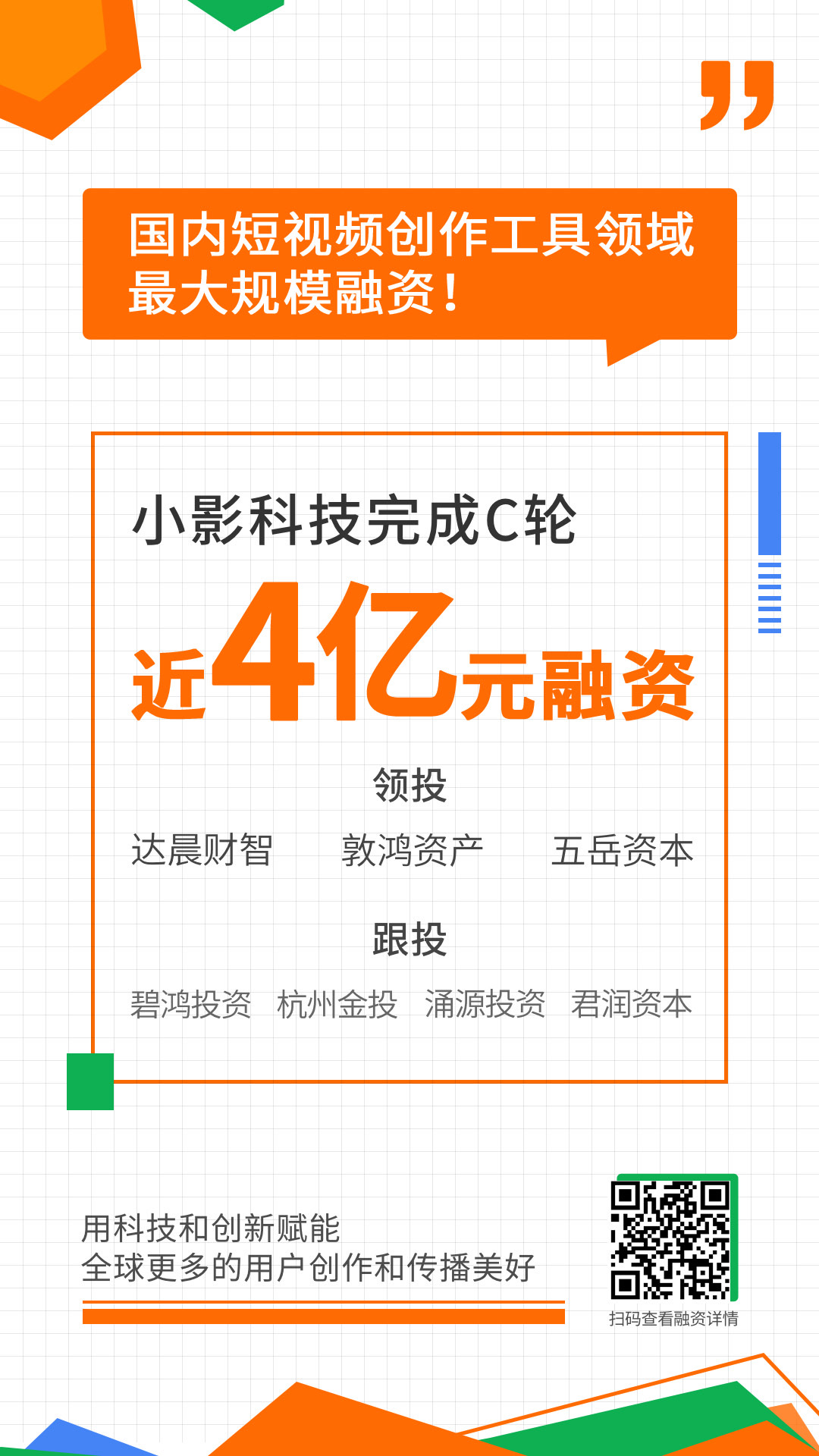 This article is reproduced from China Daily
On December 1, Xiaoying Technology, a globally acclaimed mobile video production service provider, announced that it has received nearly 400 million RMB in Series C financing led by N5Capital, Fortune Capital, and Dunhong Assets. After eight years over the sea, Xiaoying Technology has served billions of self-media players from platforms such as YouTube and TikTok. It is the first Chinese team to win the title of Google's top developer in the short video field. Its editing tool VivaCut has covered tens of millions of professional video bloggers in Europe and the United States within six months after its launch.
This round of financing will be applied to the continuous research and development of core technologies including audio and video processing technology, graphics and image technology, visual AI algorithm, etc. It will continue to enable creators around the world in terms of innovative product matrix construction, localization team building, in-depth exploration of global user needs, and improvement of user experience.
Technology is the core to build a diversified product matrix
Whether it is Youtube or domestic Douyin Kuaishou, the global media is experiencing a new round of explosions brought about by the development of decentralization, and the content distribution algorithm is transitioning from following subscriptions to interest-based personalized recommendations. The competition for short video tracks is still fierce, but the era when people express themselves in short videos has just arrived. Looking back at the development of photo editing software, until today, there will still be endless new products appearing and being sought after. The top rankings show that the needs of users can be continuously tapped as long as there is innovation and technology.
It can also be said that the continuous iteration of the product has stimulated new user needs and continues to create video bursts.
The mission of Xiaoying Technology is to enable more users to create and spread beauty with technology and innovation and to achieve product differentiation through rapid innovation.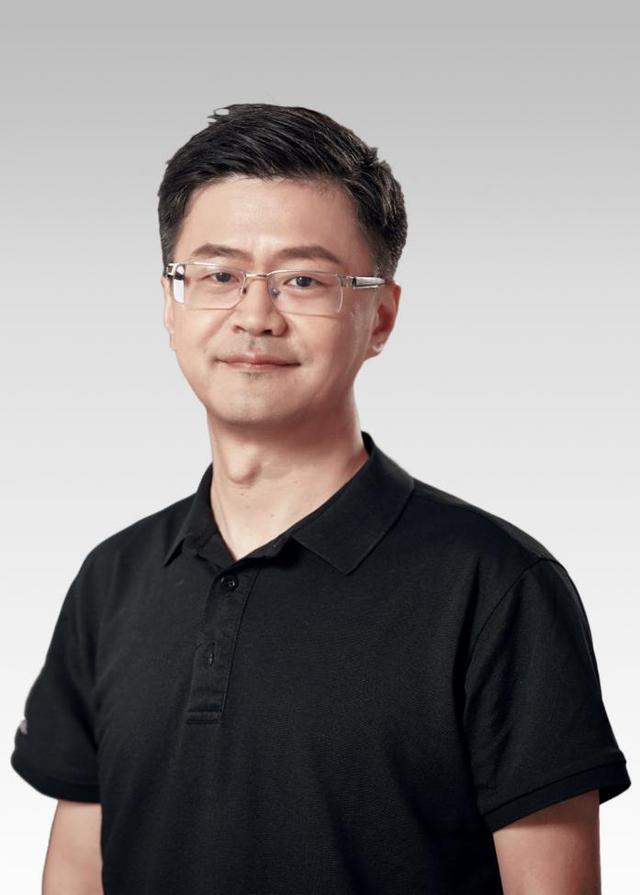 Han Sheng, founder and CEO of Xiaoying Technology
Han Sheng believes that "market users have hierarchical positioning, and content production needs are a pyramid. We cut from different levels to meet the needs of each user." Xiaoying uses a product-matrix approach to tap the market space horizontally: Tempo, a highly universal template production tool, VivaVideo, a popular editing tool, and VivaCut, an advanced editing tool for professionals, have gradually formed a complete product matrix for people at different levels.
Template-based production tools and popular editing tools lower the user threshold and provide the possibility of creation for all. High-end editing tools cover people's higher-level needs for content, refined software functions, and perfect PGC creators' control over video shooting quality, sound configuration, editing special effects and other modules.
More importantly, Xiaoying Technology has realized the migration of video clips from the computer to the mobile terminal. Users can more conveniently and smoothly operate the preview, edit and share content on the mobile phone, and only use one APP to easily complete the editing work. It is just a necessity for young people who like to share their lives anytime, anywhere.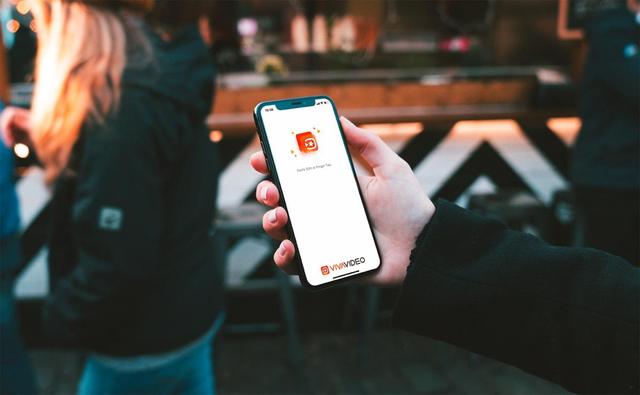 The company's professional creative video editing software VivaCut supports the editing mode of video special effects layer plus timeline consistent with AE (Adobe After Effects), which can arrange special effects in the form of layers and supports key frame animation of layers , time remapping, masking, different blending modes and other visual effects, which can flexibly adjust the output size of each layer, the order of action and the time range of action.
The graphics algorithm team of Xiaoying Technology uses the advanced features of modern graphics processors to develop a universal graphics rendering and image processing real-time high-performance special effects post-processing framework. The algorithm framework has supported nearly a hundred AE special effects filter plug-ins, which various PC design effects are quickly rendered on the mobile terminal, which greatly enriches the special effects of video editing and post-processing.
Chicago Sun-Times, a local media outlet in Chicago, once reported that local youth Wayne Hankins likes to use VivaVideo to shoot and edit videos. Wayne Hankins has opened a documentary section on YouTube since 2017 to record the fun of salmon fishing in his hometown in a very humorous form. Wayne Hankins said that he needs to be on the water for a long time to shoot, and the convenient mobile video editing tool can help him free from the heavy computer backpack.
Innovative Business Model  Three-year compound growth rate exceeding 50%
After having a large number of users, how to monetize has become a further consideration for all overseas companies.
Xiaoying Technology currently has a mature and replicable membership subscription model. In the whole year of 2019, Xiaoying Technology's video editing tool-VivaVideo ranks in the top ten of "GooglePlay's world's highest-paid photo and video application list", and has repeatedly hit the top 5; In July this year, SensorTower released the "Top20 short video/live streaming APP revenue in China in the first half of 2020", and VivaVideo ranked among the top five. Less than a year after its launch, VivaCut has repeatedly ranked among the top five best-selling video streaming and editing apps in 83 countries and regions.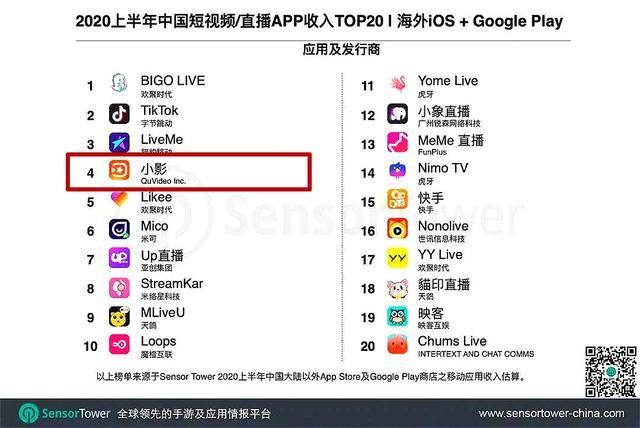 SensorTower "Top20 short video/live streaming APP revenue in China in the first half of 2020"
In 2019, the company's overseas revenue alone exceeded RMB 100 million, with a compound growth rate of over 50% in recent three years.
The driving force behind the rapid growth of revenue is its innovative localized operation for overseas users, the increasing number of users and the user stickiness and high repurchase rate formed by its product differentiation advantage.
As one of the first domestic enterprises to go abroad with tools, Xiaoying technology is in the leading position in North America, Europe, Japan, South Korea, Indonesia and other places, covering more than 200 countries and regions. With 8 years' rich experience in "localization" user operation in overseas markets, Xiaoying now has the world's leading total and consumer users, and the number of subscriber subscriptions in overseas countries is still growing.
While serving 1 billion C end users around the world, Xiao Ying has developed the function of "one-button template cloud" developed by Xiao Ying Technology, which enables e-commerce, education, radio, television and other industries. From C end to B end, with the continuous expansion of product line, Xiao Ying is expected to usher in the dividend of the second wave of growth curve when the industrial Internet erupts.
Efficient completion of the internal product matrix construction, business model innovation, and the decision to expand the territory of B end, leading to the steady expansion of business territory in the global industry competition. Through the strategy of "connecting people with information, promoting creation and communication", Xiaoying Technology will continue to incubate high-quality products in more vertical segments and carry out in-depth operation under the guidance of innovation and technology as the core. The commercial value of the platform can be expected in the future.
A few days ago, Xiaoying Technology and Guotai Junan Securities signed a listing counseling agreement to formally listed on the market. Han Sheng said that Xiaoying Technology has been deeply involved in the field of mobile video editing for 8 years. The purpose of the listing is to use more resources to continue to develop core technologies, create a diversified product matrix covering all user types, improve professional operation capabilities, and better serve users and to bring investors long-term growth value.
"Xiaoying Technology's adherence to a global layout, diversified product matrix and strong cash reserves will help us better face all challenges and will make us fully prepared for new market opportunities."