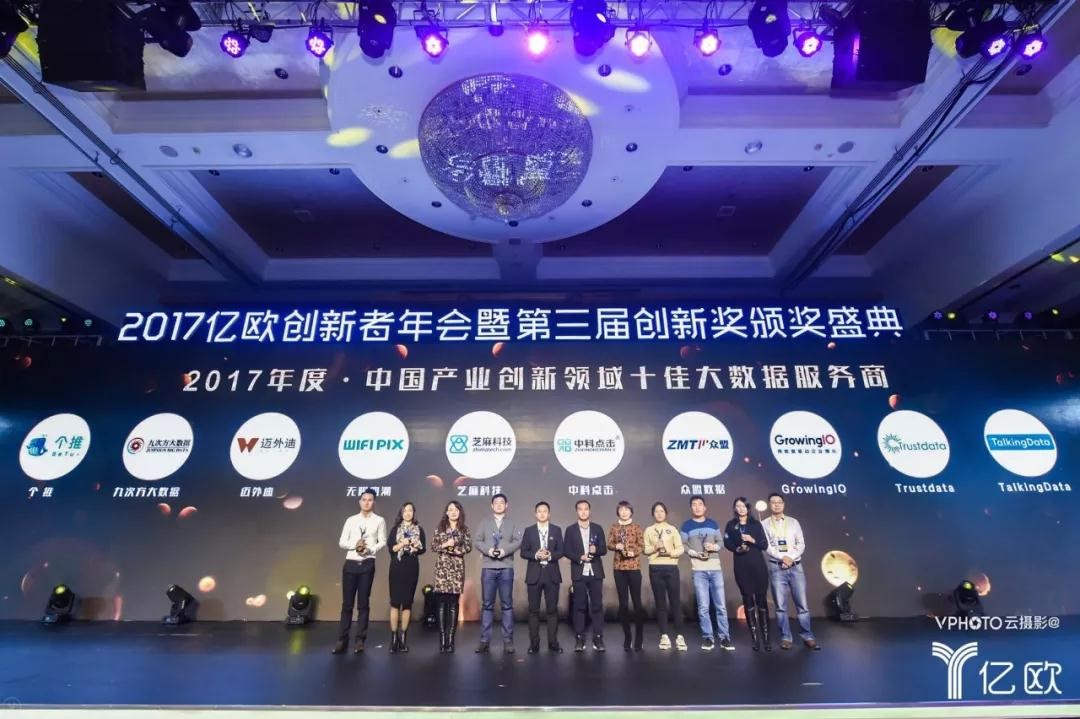 WIFIPIX™ is a big data service enterprise focusing on real-time offline consumer behavior insight and consumer trends. It is the largest big data service provider in China devoted to offline Wi-Fi IntelliSense probe and precision marketing, with an accumulation of 25,000 offline consumer brands using its service and more than 120 million consumer flow data collected daily. Founded in 2012, WIFIPIX serves most of China's top 100 real estate enterprises in addition to leading brands in retail and cultural tourism. WIFIPIX uses automated data collection and intelligent analysis to support a wide range of business activities, such as operations, investment and marketing. WIFIPIX's unique advantage is owning the valuable data of offline consumers in over 60 million consumption transactions daily, which helps traditional businesses make more efficient and intelligent decisions.
WIFIPIX won "China's Top 10 Data Service Provider Award 2017" at the Yiou Innovators Annual Conference and the third Innovation Awards Ceremony. The ceremony was held at the China World Hotel in Beijing on December 13-14, 2017. In this annual Innovation Awards selection, the founders of nearly 40 outstanding enterprises and investment institutions served on the expert jury. The selection process took nearly 3 months beginning from enterprise signups to the awards ceremony.
Since 2016, WIFIPIX has received tens of millions of investment from N5Capital, TalkingData, Galaxy Internet and other institutions. Currently, it monitors the daily behavior of the customer groups in over 60 million offline consumption transactions of more than 25,000 brands being sold at over 4 million stores and 4,500 malls in over 600 cities. The company's online platform focuses on monitoring of consumption preferences and consumer behavior with the help of crowd sensing equipment and desktop-as-a-service tools, enabling its clients to receive integrated third party and first party enterprise data through a single platform.
In 2017, China's industrial reform was disrupted by new technology and new ideas, creating opportunities in many traditional industries. WIFIPIX became a forerunner in the field of big data by investing in technology innovation, product optimization and service upgrades; the company is ready to achieve new heights in 2018.