From October 29th to 31st , Oriza Holdings and East Sand Lake Fund Town "2019 East Sand Lake Venture Capital Carnival" was held in Suzhou Industrial Park. A group of industry elites from investment institutions, industrial capital, listed companies, start-ups and other fields gathered together, from the perspective of industry practitioners, to jointly set the benchmark for China's venture capital.
As the highlight of the 2019 East Sand Lake Venture Capital Carnival, the 2019 East Sand Lake "Venture • Investment" annual list has been announced. N5Capital won the "Best Institution of the Year in the M & A Market" award.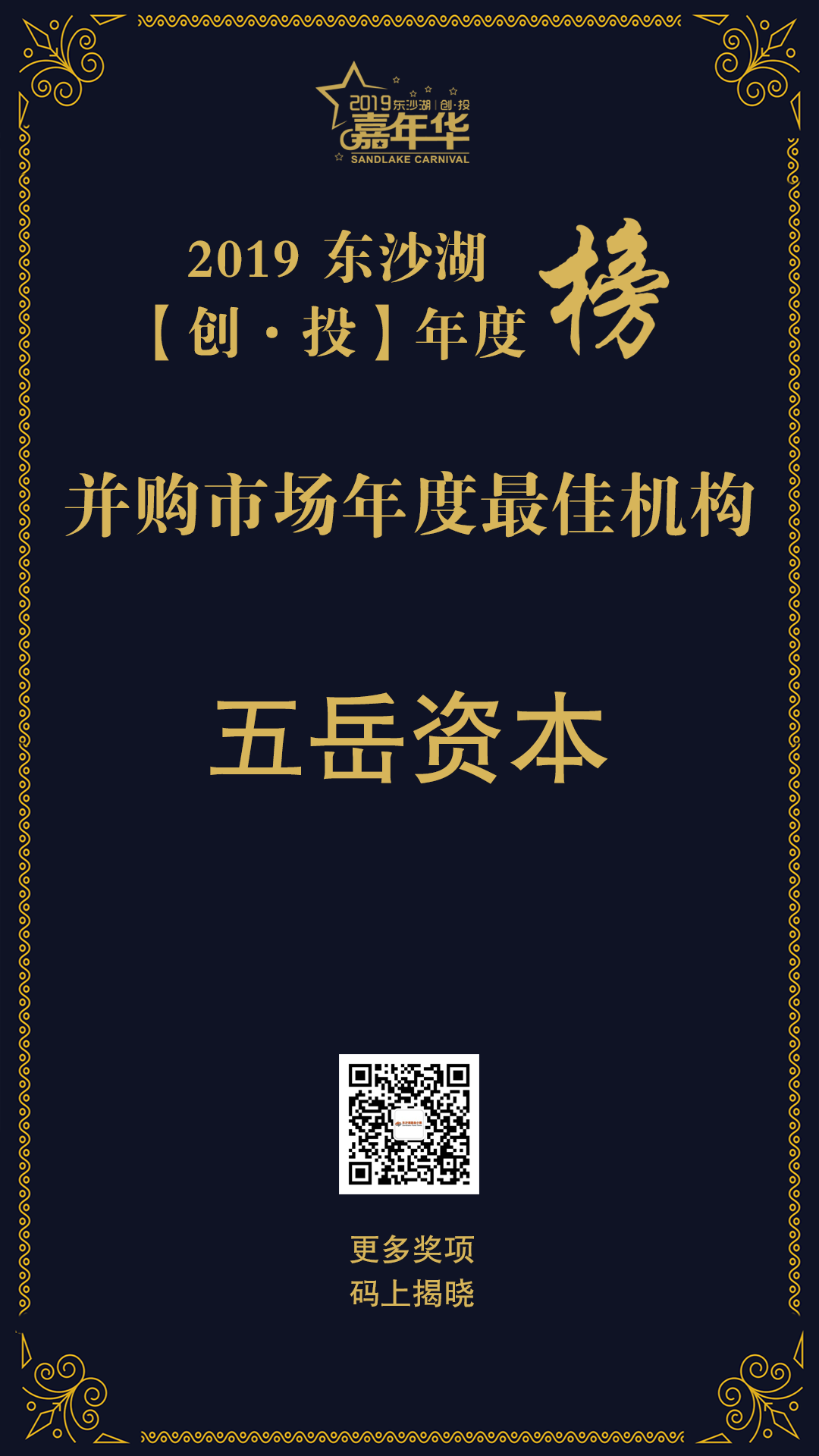 The announcement of East Sand Lake's "Venture and Investment" annual list is the best affirmation and encouragement for the annual performance of various funds and enterprises, but it is also only a list. Everyone must be able to observe the industry development opportunities and capital layout through the list. As the ultimate goal is to give more power to startups and create value for LPs.