On January 11-12, the two-day Chinese Venture "2017 China Investment Conference" with the theme of "Reverie in Spring-Blooming" was convened at Four Seasons Hotel in Beijing. Meanwhile, a grand award ceremony was held.
N5Capital won the title of "2016 China's Top 50 VC Firms".
2016 marks the third anniversary of the founding of N5Capital and is a year of harvest for the company. It won several awards from the industry. After winning the titles of Zero2IPO "China's Top 100 VC Firms of the Year 2016" and Beijing News "China's Top 30 Up-and-coming VC Firms", it again grabbed the title of "2016 China's Top 50 VC Firms". The award winners of Chinese Venture were determined according to the comprehensive metrics of the fund firms, such as fundraising, project invest, post-investment management, exit, industry word of mouth and credibility.
For a fledgling fund, winning awards from the industry for many times represents a recognition of both the performance and the market impact of N5Capital in early-stage equity investment. N5Capital Vice President Yudong Liu attended the conference's panel "Innovation Integration: Reconstruction of Early-stage Investment Method". He said, there is no such a thing as a "Flying Pig Theory". N5Capital has been avoiding blindly pursuing hotspots. Rather, it encourages independent judgment of each person and focuses on seeking opportunities of real disruptive innovation in a large enough market.
---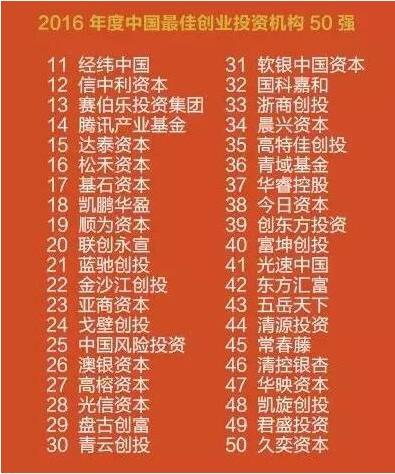 N5Capital currently manages three phases of fund in RMB and USD. Since its founding, it has been conducting deep plowing and layout in the field of mobile Internet, and has invested in over 50 early-stage enterprises in the fields of big data, mobile E-business, and industrial upgrade. Many of these enterprises have grown into pacesetters in their respective fields.
Investment include TalkingData, "2015 Google Top Developer"
For instance, TalkingData has become a globally leading service platform for the mobile developers. By far, it has provided services for over 120,000 mobile apps, which cover over 3 billion independent smart devices. Viva Video, as a globally cutting-edge mobile video clip filming instrument, has over 300 million users worldwide. It is rated as "2015 Google Top Developer" and is popular with young people from home and abroad.
N5Capital thanks again for the recognition of the industry. It persistently believes in the power of innovation. In the next year, it plans to find and join hands with more entrepreneurs with the vision to create greater value.
Contact us today if you are a Chinese-based start-up looking for funding opportunities.